M.B. McGrady & Co. have more than 50 years auditing experience ensuring that you will have a robust and efficient service.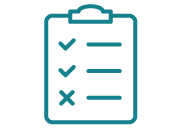 Our audit approach is focused to ensure your business or charity is compliant with current accounting and audit guidelines, whilst still maintaining a value for money service.  All our audit services are complimented by a robust and professional tax consultancy facility focused on saving you tax.
We complete audits for owner managed businesses, Credit Unions, Co-operatives, Golf Clubs and Charities throughout the island of Ireland.
Contact us to arrange a consultation for your accountancy needs. Contact Us