Ireland – North & South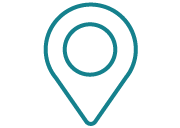 Over the years M.B. McGrady & Co. has grown into a modern progressive practice with a client base right across Ireland.  And even though we retain our local emphasis we have adapted our service to suit your cross-border needs.  So, as part of our commitment to providing exceptional service we offer the same comprehensive range of professional services no matter where you are based in Ireland.
More businesses than ever before are expanding into new markets throughout the island of Ireland.  So, whether you are a Northern firm moving into the Southern market or a Southern firm moving into the Northern market, we can provide all the professional advice and assistance that you need to ensure success.
M.B McGrady has a number of individual and corporate clients that are resident in the Republic of Ireland and our experience is such that we offer exactly the same comprehensive service that we offer to our northern based clients.
European Market
Many businesses outside the EU need assistance in establishing a base in the European Market.  We can assist your business with a cost effective option for developing your European business.
We have a professional experienced team and network of complimentary advisers to ensure we can solve all your logistical, tax and legal needs.  We provide a comprehensive solution for businesses wishing to create a foothold in Europe and can assist both UK & Ireland business registrations.
International VAT Registrations & Compliance
Company set up and secretarial services
Assistance with banking needs
EORI applications & import advice
Stock handling & logistics
Contact us to arrange a consultation for your accountancy needs. Contact Us