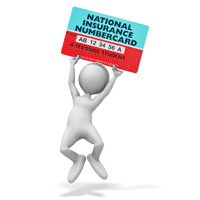 Recent statistics show that new businesses are not taking advantage of the government's NI-free scheme. Is your company missing out?
In January David Cameron made a statement saying he was disappointed at the poor response to the governments NI holiday scheme. This offers new businesses up to £50,000 of savings by exempting them from employer's NI contributions for each of the first ten workers they employ.
There is no clear reason why there has been a poor response to this scheme. The recession is likely to be a major factor in that businesses simply are not taking on workers. It is also likely that all the red tape associated with starting and running a new business has caused the scheme to be overlooked. In our view, this really shouldn't be an obstacle – the savings for new companies are just too good to miss.
As you would expect with an offer so apparently generous there are some conditions to meet, not least of which is that the scheme is not open to all business in the UK. Here is a quick checklist of the scheme's conditions. It will take seconds to read but it might save you thousands in National Insurance:
Your business started on or after 22nd June 2010
Its located in the UK
Your employee(s) started work for you for the first time on or after 22nd June 2010.
If you answer "Yes" to all three, your business is probably entitled to an NI holiday in respect of one or more of its workers. Subject to restrictions, the NI holiday can also apply to salary paid to company directors, shareholders and their relations.
For more information please contact one of our offices or e-mail us at info@mbmcgrady.co.uk .