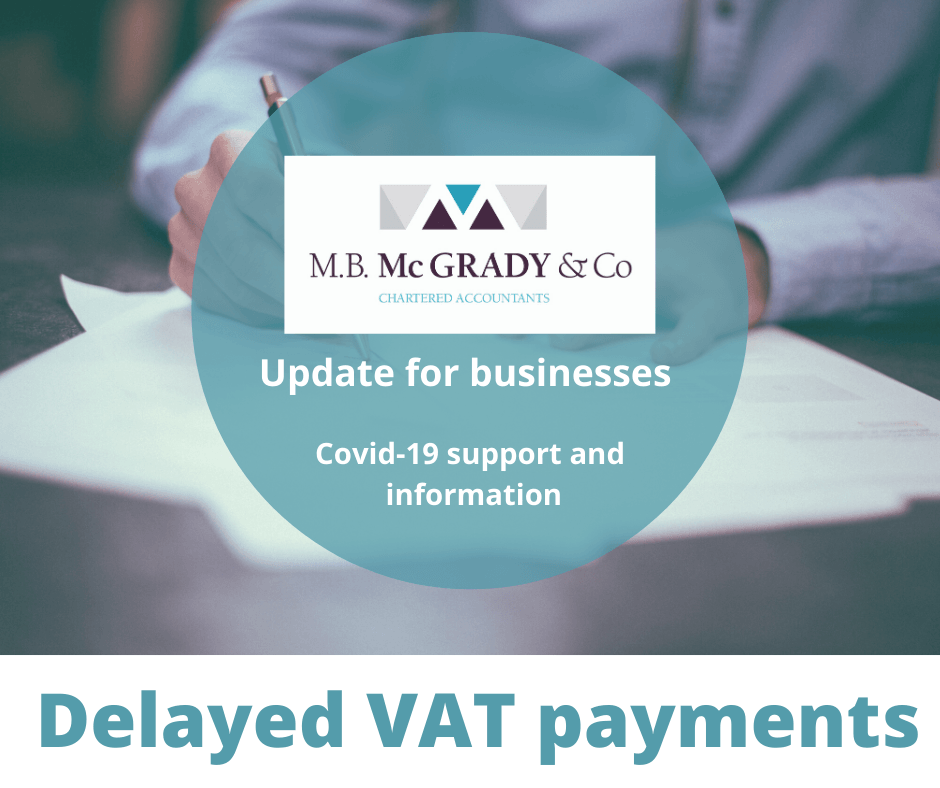 Delayed VAT Payments
What's available? VAT payments for all UK businesses will be deferred for 3 months for payments that would otherwise arise during the period from 20 March to 30 June 2020.
Additionally, taxpayers will be given until the end of the tax year 2020/21 to pay any VAT liabilities that have accumulated during this deferral period. Effectively, this relieves the requirement to pay VAT for VAT periods ending February, March and April 2020 until 2021. Additionally, the Government will continue to pay VAT refunds and VAT reclaims as normal for eligible claims
Can I apply? All VAT registered businesses and self-employed.
How do I access? Automatic Relief, no application required.
Further Information Link: https://www.gov.uk/government/publications/guidance-to-employers-and-businesses-about-covid-19/covid-19-support-for-businesses