Want to start a new business but need some help to get you off to a strong start?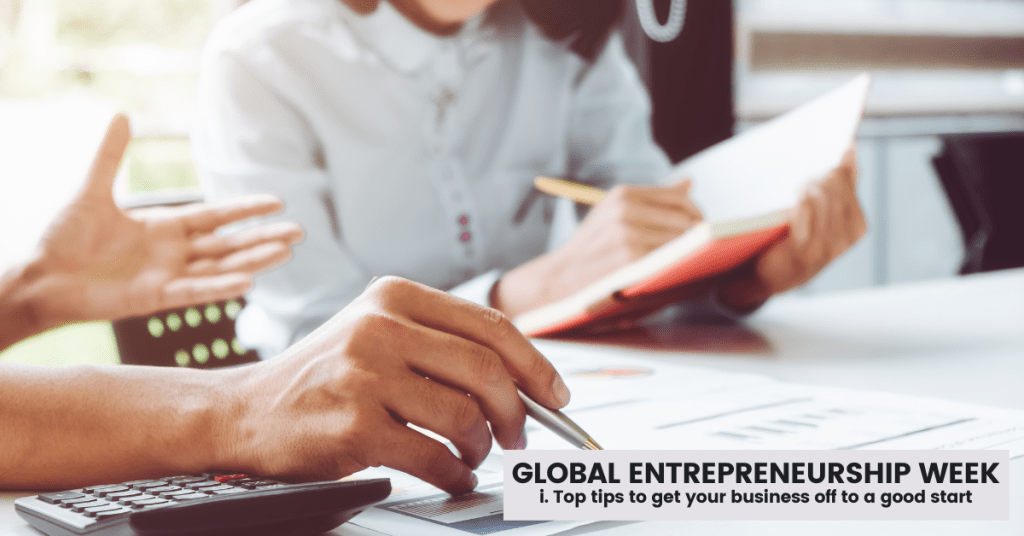 ---
Setting up a business can be a daunting venture and it's important to adopt proper accounting procedures from the very beginning to ensure that you can start your journey successfully.
In this article, we cover top tips on what you should consider if you're looking to start your own company:
Register Your Business
The first step in understanding your finances is to register your business, but before you do, you'll need to decide which business model best suits your company / idea. Is your company going to be a sole trader, a limited company, a partnership or a corporation? Get clear on this before you take the steps to register your business.
Open a Business Bank Account
When starting out on your business journey, we highly recommend separating your personal and business finances. Having separate business and personal bank accounts will help you to ensure compliance with tax regulations, will lead to less confusion and will give you a clearer picture of your company's cash flow, which is vital when it comes to making financial decisions. Keeping your finances separate will also help you to clearly identify business expenses that can be claimed against profit to reduce tax.
Ensure Strict Payment Deadlines
To maintain a healthy cash flow within your business, it's essential that you adhere to financial deadlines and make all payments, especially those to HMRC, on time. If you work with clients, give them a payment deadline in advance which gives you plenty of time to chase if necessary. Make sure to keep a note of those who repeatedly pay late and consider not working with them in the future if they continually miss payments.
File Invoices in Order
To avoid fines and missing documents, ensure that all invoices are filed in date order. For purchase invoices, keep separate files for paid and unpaid invoices and file both alphabetically by supplier name. Once you've paid the invoice, remember to move it to the paid file.
In the case of sales invoices, number them in order of when they should be paid to give yourself sufficient time to follow up for payment.
Produce Frequent Financial Reports
Producing frequent financial reports – we recommend at least once a month – helps you to stay on top of your finances, to forecast, plan and to avoid any unexpected surprises. Your financial reports should be as detailed as possible, including a profit and loss statement and a balance sheet at the very least.
Your financial reports will give you an idea of how your business is currently performing and will help you to make informed decisions.
Establish Whether you Need Professional Assistance
As important as it is to establish a system to keep on top of your business finances, it's also important to know when you might need help from a professional. If you decide to hire a bookkeeper or an accountancy firm, it means that you will have more time to spend on other aspects of your business. Ultimately, if you're comfortable managing the company's finances and have adequate time to devote to it, continue to do so but if your company grows, it may be worth considering hiring a professional.
If you have any questions or need any advice, contact a member of the M.B. McGrady team today.